Last Friday we posted a photo-tip on social media; This recent cold snap brings with it excellent opportunity for some night sky photography.
Cloud cover acts like a blanket over the Earth, reflecting the overnight radiated heat back down.  So it's not totally coincidental when you see an unusually low temp one night, to also find the skies to be clear of clouds.  And cold air holds another perk for the night owl shooter- colder air can not carry as much moisture in it, and humidity creates an awful "haze" that downs out all but the brightest of stars (or planets).
We took the opportunity on Friday to capture some artistic photos on a local farm for one of our clients, capturing how beautiful it is living here in the Hudson Valley of New York.
Afterwards- since I was already bundled up (and already frozen), and already out late with all my gear- I headed over to capture a different shot that's been on my mind lately.  Inspired by my buddy Benji, who's a wicked talented photographer I might add, I ended up with this image.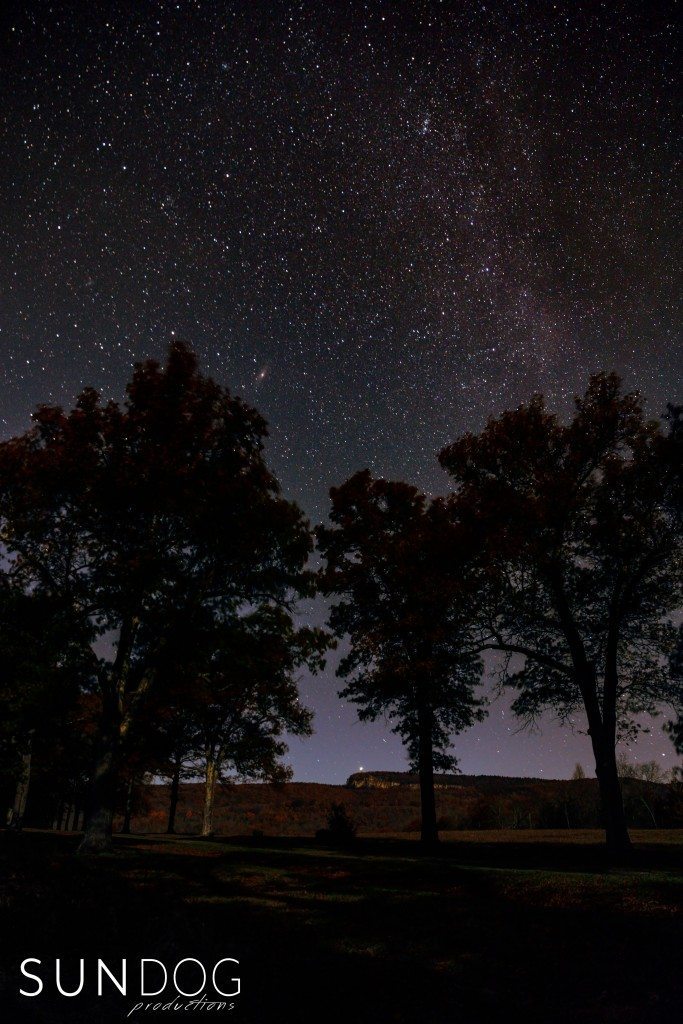 Quite pleased with how it turned out, especially considering by this point in the night the moon was pretty high overhead, reflecting sunlight that usually detracts from crisp star captures… but in this case the moonlight helped illuminate the path, the ridge, and even a bit of Skytop Tower at the Mohonk Mountain House!
We are curious… did anyone else brave the cold and capture anything cool?  If you have something you'd like to share email us and we'll feature you on your blog and social media channels!  share@sundogpro.com